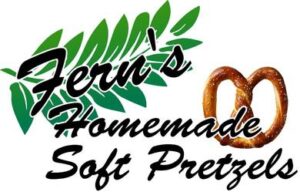 Made Fresh Daily
Hand Rolled Pretzels
Lots Of Flavors!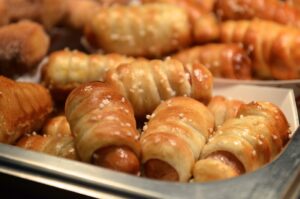 Perfectly Baked
The perfect soft pretzel experience
When you indulge in Fern's Homemade Soft Pretzels at Bridgeton Amish Market, you will savor the perfect blend of textures with a golden, twisted exterior and a warm, chewy center. Such enticing aromas and rich flavors are a testament to Amish craftsmanship.
These pretzels offer a tantalizing journey of taste and tradition.
Our Pretzel Experience Includes:
When you're hungry for something soft, warm, and flavorful, we've got you covered!
We Also Serve Sandwiches!
Visit Fern's Sandwich & Ice Cream Shop (located several stands down from Fern's Soft Pretzels) and enjoy a variety of fresh sandwiches and drinks!
When you need a snack to complete your day, then swing by Fern's Pretzels. We would love to meet you and serve you the freshest and best-tasting soft pretzels in the area!
Owner Merv Esh and his team are ready to serve you the pretzel flavors you are craving.
And if you need a sandwich or fresh drink to go with your pretzel, they offer that too at their ice cream and sandwich stand!